Kilgallen and Partners has provided structural design services for numerous civic buildings and has proven to be a crucial member of the design team on these projects. Our thorough understanding of the duties placed on designers under the fixed price lump sum public works contracts has provided added value and comfort to our clients in this sector.
Related projects delivered by Kilgallen and Partners include:
Portlaoise Resource Centre
Stradbally Library and Arts Centre
Portarlington Fire Station
Mountmellick Courthouse and Library
Portlaoise Resource Centre
Client: Laois Couty Council
Value: €3 million
Description: This building measuring 1,900 sq. m provides accommodation for HSE offices, Family Resource Centre, Garda Liaison Unit, a restaurant, convenience store and after school care as part of the Knockmay Regeneration scheme by Laois County Council. The project comprised a new build 2 and 3 storey steel frame structure on reinforced concrete pad and strip footings with a curved front elevation.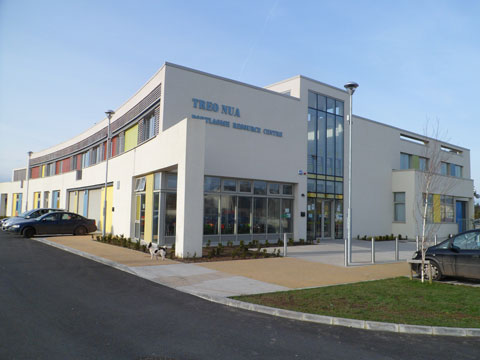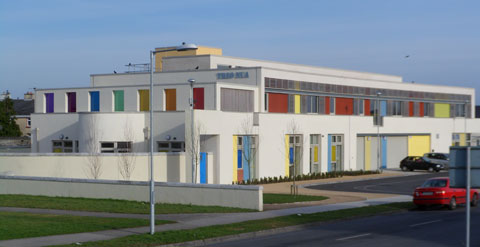 Stradbally Library & Arts Centre
Client: Laois County Council
Value: €1.5 million
Description: Traditional refurbishment of this detached five-bay late Georgian former courthouse, dated 1830 and construction of a modern extension to the rear to provide a library, arts centre, recording studio and accommodation for artists in residence. The project was completed in 2011 on behalf of Laois County Council.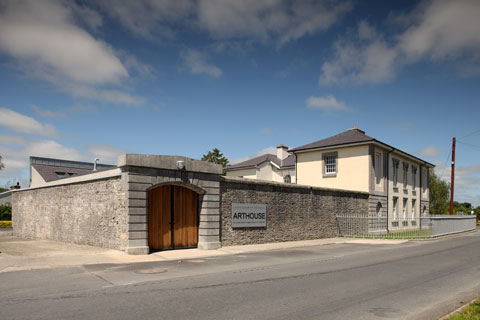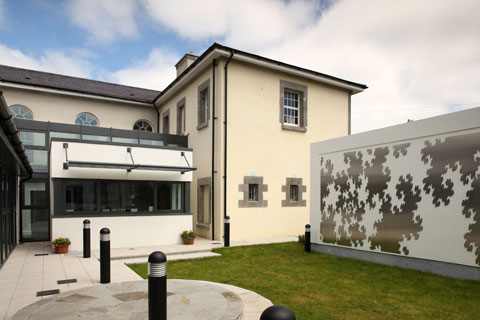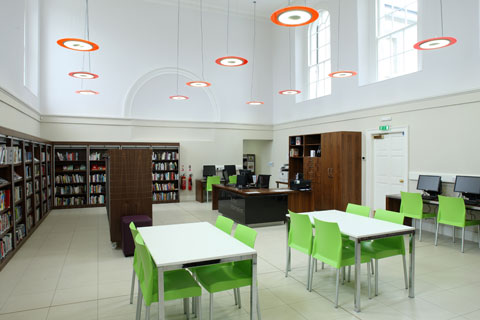 Portarlington Fire Station
Client: Laois Couty Council
Value: €1.5 million
Description: Construction of a new steel framed building for Portarlington Fire Brigade on a brownfield site formerly used as a Maintenance Depot by Laois County Council. A detailed ground investigation was coordinated by Kilgallen and Partners followed by an Enabling Works Contract to remove contaminated material off site prior to the main building contract. This approach reduced costs to the Client and mitigated the risks of the main contractor dealing with contaminated ground.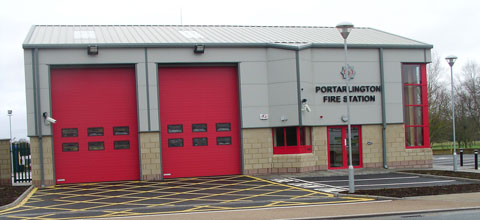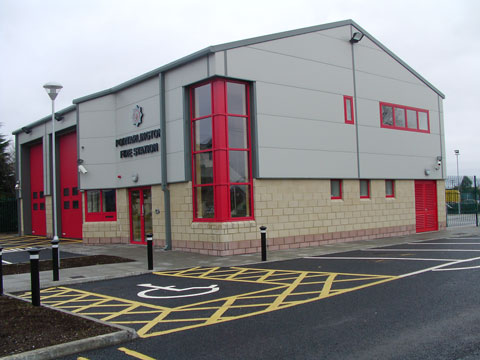 Mountmellick Courthouse and Library
Client: Laois Couty Council
Value: €1.8 million
Description: Approximately €1.8m was spent restoring, refurbishing and extending this detached three-bay two-storey pedimented neo-Classical courthouse, built in 1839. The project was carried out in two phases involving the refurbishment of the front section of the building in 2003 followed in 2009 by the careful completion of the restoration and refurbishment of the building including the addition of a modern extension to house a new library.