Kilgallen and Partners have provided Conservation Engineering services for a variety of conservation and restoration / refurbishment projects, both for the public sector and the private sector.
Kilgallen and Partners have also provided "on-site" project management services both on a full time and part time basis for a number of these type of projects, as well as fulfilling the role of Project Supervisor for the Design Process (PSDP) and Project Supervisor for the Construction Stage (PSCS).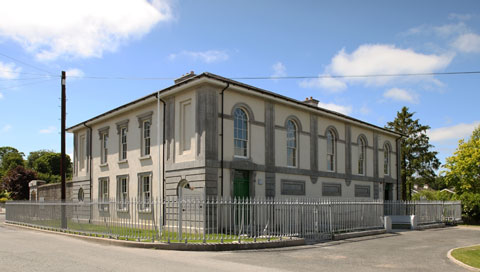 Our permanent built heritage is an intrinsic part of our past and of our inheritance. The Planning and Development Act, 2000 specifies reasons why some of our built heritage is Protected. These reasons can be based on historical, artistic, technical, archaeological, scientific and social significance.
The manifesto of the Society for the Protection of Ancient Buildings written by William Morris and others in the 19th Century, states:
"It is for all these buildings, therefore, of all times and styles, that we plead, and call upon those who have to deal with them, to put Protection in the place of Restoration, to stave off decay by daily care, to prop a perilous wall or mend a leaky roof by such means as are obviously meant for support or covering, and show no pretense of other art, and otherwise to resist all tampering with either the fabric or ornament of the building as it stands; if it has become inconvenient for its present use, to raise another building rather than alter or enlarge the old one; in fine to treat our ancient buildings as monuments of a bygone art, created by bygone manners, that modern art cannot meddle with without destroying.
Thus, and thus only, shall we escape the reproach of our learning being turned into a snare to us; thus, and thus only can we protect our ancient buildings, and hand them down instructive and venerable to those that come after us."
A conservation engineer has to understand the philosophy and principles of conservation and be familiar with the methodologies and the techniques involved. The conservation engineer must bear in mind that the fabric, materials and workmanship of the past are just as important as the architectural or historical significance of the building itself.
While conservation retains a building as it is, keeping a ruin as a ruin, restoration is restoring the building to what it was. The restoration process will likely include conservation repairs as well as re-construction using traditional materials, such as the replacement of a roof, the structural repair of severely cracked walls or addressing foundation failures.
Kilgallen and Partners reflects with a sense of pride and achievement on the numerous conservation projects completed to date, some of which include:
Stradbally Library & Arts Centre
Traditional refurbishment of this detached five-bay late Georgian former courthouse, dated 1830 and construction of a modern extension to the rear to provide a library, arts centre, recording studio and accommodation for artists in residence. The project was completed in 2011 on behalf of Laois County Council.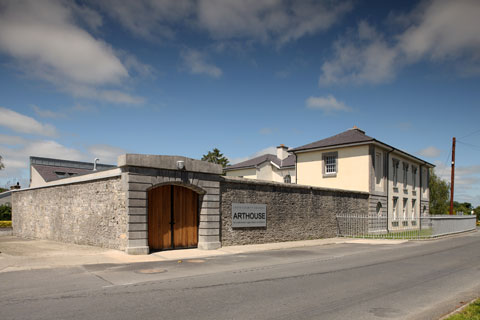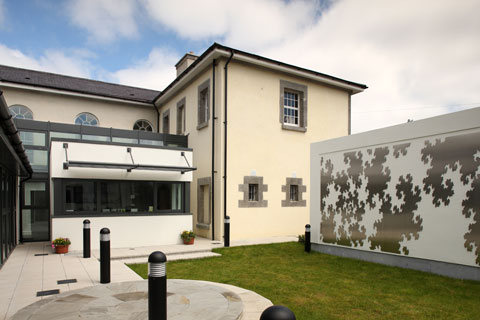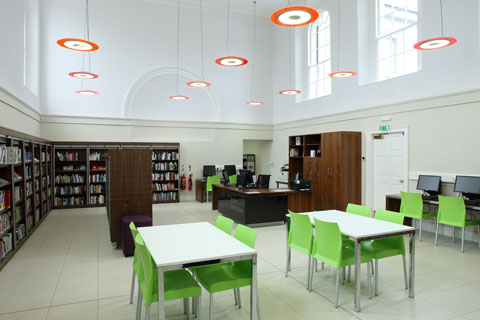 Old County Hospital, Portlaoise
This former Laois County Hospital was used as Local Authority offices and laboratory and had fallen into a dilapidated state before it was restored to its original glory using traditional materials and innovative techniques that enabled the conservation of as much of the original fabric of the building as possible. A unique form of flitching of floor joists was developed to re-level existing floors, while retaining the original stucco ceilings below. Retention and stabilisation of existing brick vaults in the basement also added an interesting dimension to the project. A modern, but in-keeping, three storey extension was constructed to the rear.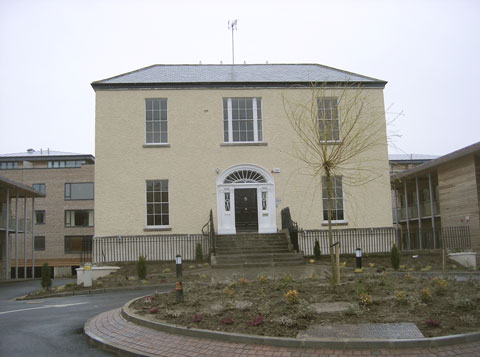 Mountmellick Courthouse and Library
Approximately €1.8m was spent restoring, refurbishing and extending this detached three-bay two-storey pedimented neo-Classical courthouse, built in 1839. The project was carried out in two phases involving the refurbishment of the front section of the building in 2003 followed in 2009 by the careful completion of the restoration and refurbishment of the building including the addition of a modern extension to house a new library.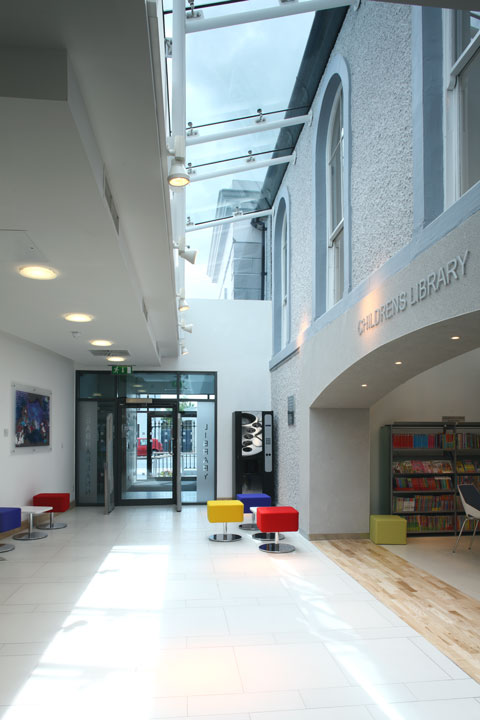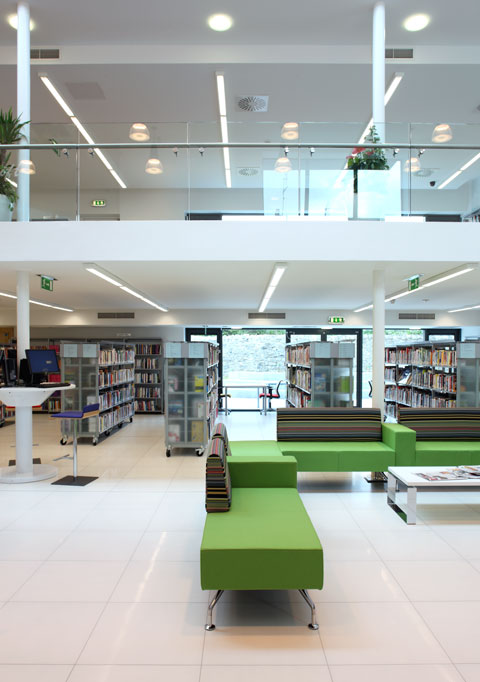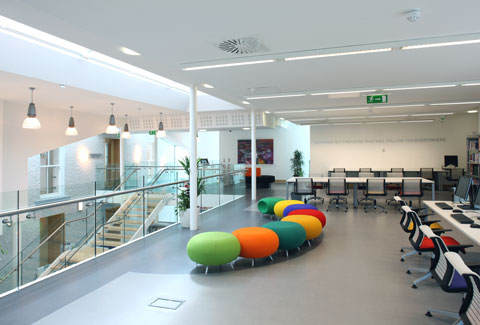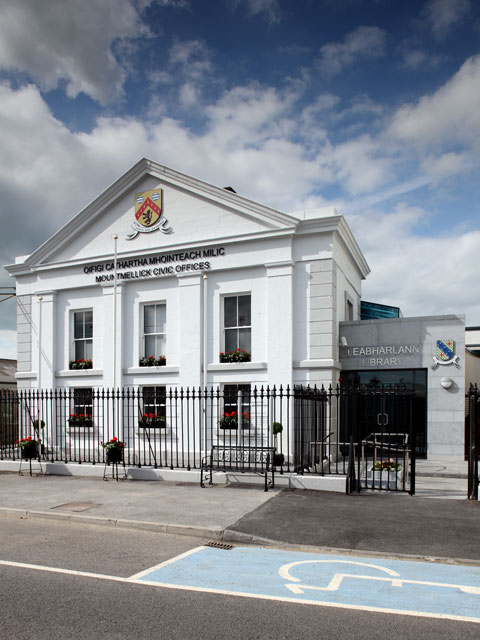 Durrow Courthouse
Originally constructed in 1820, this building was carefully restored in 2008 to provide a new library and arts building. Careful attention was paid to the existing timber roof and spire structure which contain the original king post trusses and mono-pitch trusses to the rear.
Restoration of Period Country Houses
Kilgallen and Partners have been involved in major restorations and refurbishment of privately owned dwellings, which are Listed Structures. Restoration works have included bringing former fine gardens back to their original glory including various structures such as heated walls, glass houses, gazebos and traditional potting sheds.
Many are exclusive projects and the privacy of their owners is a priority consideration.
Conservation and Restoration of Masonry Arch Bridges
The significant growth in the volume and nature of traffic flows together with increases in the frequency and severity of flood events continues to cause significant damage to civil engineering structures, of which many are of significant heritage value.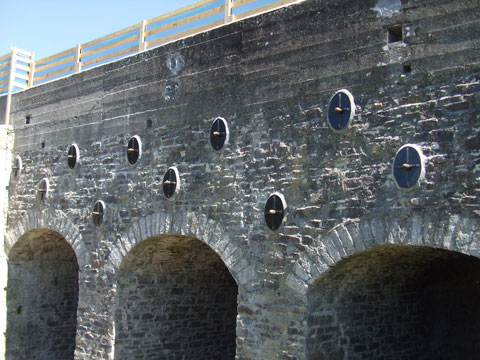 Kilgallen and Partners provide a comprehensive project management service in the conservation and restoration of these structures, including structural inspection, monitoring, assessment and analysis of structures using software packages and MEXE in accordance with the Design Manual for Roads and Bridges (DMRB), design of conservation and restoration works applying appropriate solutions from a range of different cost effective techniques, procurement of contractors for execution of construction works, fulfilling statutory roles in accordance with Health and Safety legislation.