Kilgallen and Partners has a proven record of providing innovative and cost-effective structural designs for industrial developments including some of the largest and complex manufacturing facilities in the country.
Related projects delivered by Kilgallen and Partners include:
Alcrete Precast Concrete Manufacturing Facility, Kill
Holfeld Plastics Factory on the site of the former IFI Plant, Arklow
Age-Tek Manufacturing Facility, Tullamore
Ballaghadereen Business Park, Co. Roscommon
Alcrete Precast Concrete Manufacturing Facility, Kill
Client: Menolly Homes
Value: €25 million
Description: This project, measuring 12,500 sq. m, comprises a large, highly automated factory for the production of pre-cast concrete products. The project was a new build, multi-bay, steel portal-frame structure, incorporating a number of mezzanine levels with office buildings and external yard areas. Over 1,200 tonnes of structural steel were designed and detailed for the project. Soil cement stabilisation was utilised to increase the bearing capacities of the very soft silts on the site to provide adequate bearing for the new industrial floor slab.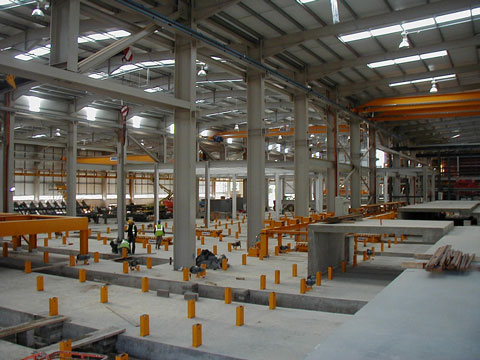 Holfeld Plastics Factory, Arklow
Client: Holfeld Plastics
Value: €6 million
Description: This €6million project incorporated the redevelopment of the old IFI plant in Arklow into a 16,500 sq. m plastics factory and the construction of 540 sq. m of new office space. The original glue laminated timber portals were refurbished to provide the structural frame for the new facility.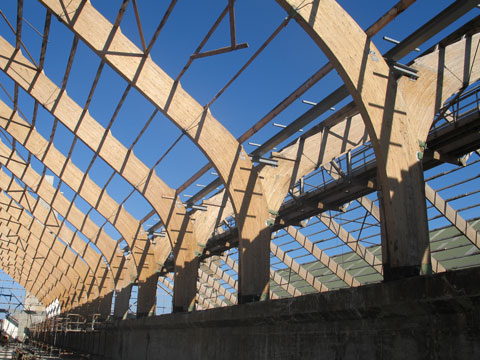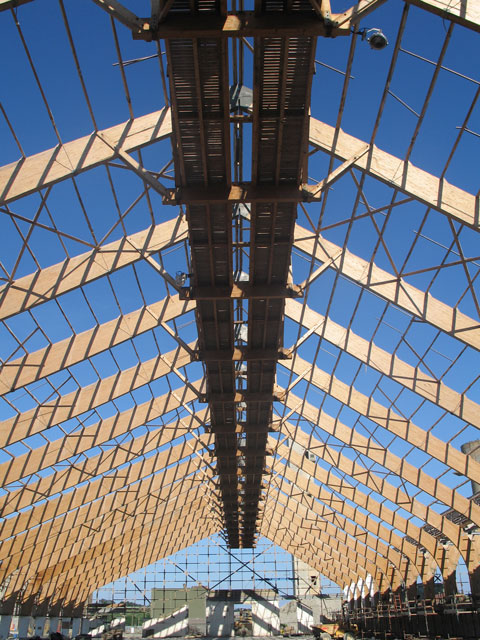 Age-tek Manufacturing Facility, Tullamore
Client: Age-tek
Value: €2.1 million
Description: This project comprised the construction of a 3,800 sq.m factory, warehouse and ancillary offices on a 1.0 hectare site for the fabrication of domestic and commercial kitchen units. The insulated composite panel cladding was supported on a two bay portal steel frame on ground bearing reinforced concrete strip and pad footings.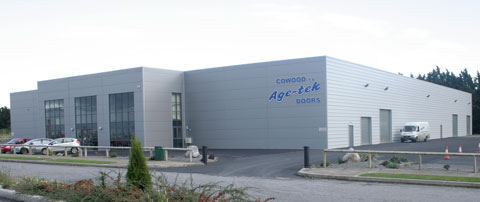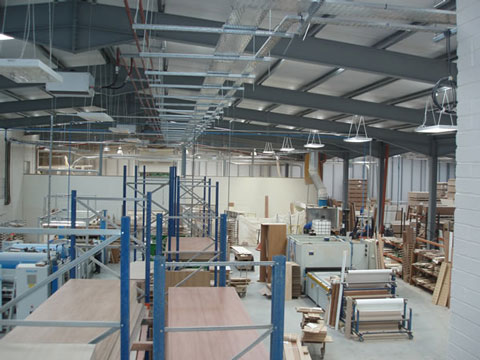 Ballaghadereen Business Park, Co. Roscommon
Client: Noel Regan & Sons
Value: €10 million
Description: This development comprised the constructiof 20 light industrial and retail units providing 7,600 sq.m of industrial space and 5,800 sq.m of retail space. Kilgallen and Partners provided full planning, civil, structural and project management services including the design of over 600 tonnes of structural steel.