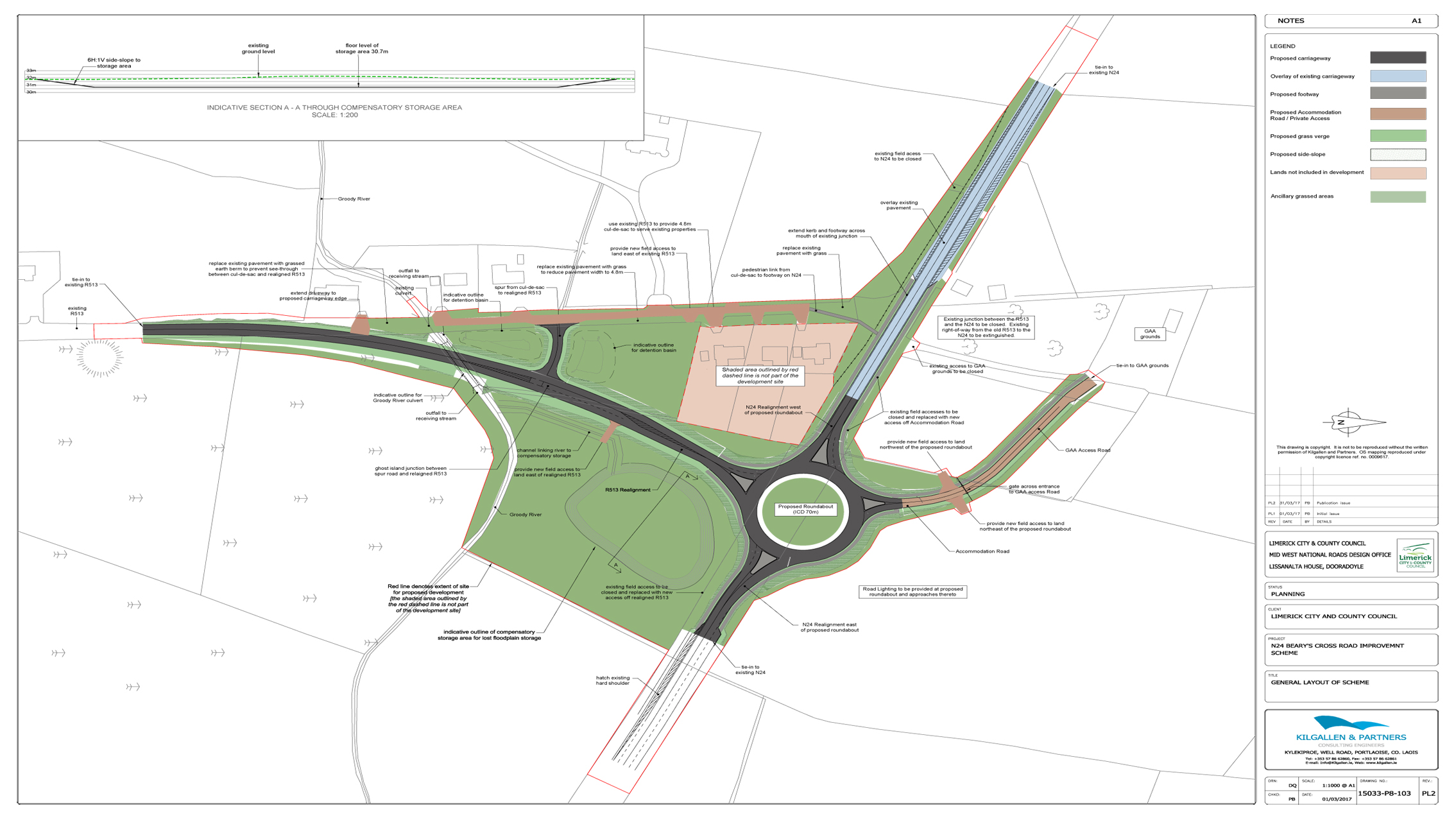 N24 Beary's Cross Roundabout Design Backed By Limerick County Councillors
Kilgallen & Partners' design for a new roundabout on the N24 at one of the most dangerous and busiest junctions in County Limerick has been backed by Councillors in the Cappamore-Kilmallock municipal district.
They backed the latest stage in the process to construct a €2 million roundabout at Beary's Cross on the N24. It connects the R513 Limerick to Mitchelstown Road with the Limerick to Tipperary Road.
Tim Fitzgerald, of the Mid-West National Road Design Office and Kilgallen & Partners Consulting Engineers gave local councillors a presentation on submissions received after it went on public consultation. It will be a four leg roundabout, north and south on the N24 with links to Mitchelstown and Murroe-Boher GAA club's pitch.
Cllr Brigid Teefy said the progress is "very, very welcome". "We have been waiting so long for this. It is so, so busy," said Cllr Teefy.
Read the full article at http://www.limerickleader.ie/news/home/280064/roundabout-plan-at-dangerous-limerick-junction-is-being-accelerated.html