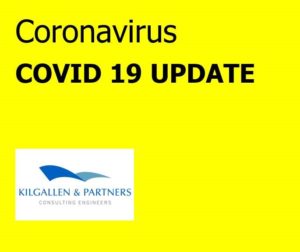 At Kilgallen & Partners, our priority is the health and well-being of our people, clients and community. We are therefore applying a balanced and informed approach to COVID-19 in line with current Government advice.
Kilgallen & Partners has robust, secure and fully tested video conferencing and work-from-home arrangements, which have been in place for a number of years. During the current situation we are minimising third party meetings and we will of course work with our customers and partners and respect their wishes on preferred means of contact.
Should it become necessary, all staff can work from home with the same effectiveness as normal and can be contacted via existing office and mobile telephone numbers and email addresses.
Our teams are organised to monitor, review and manage our response to the unfolding situation and the possible impact on our people, office locations, operations and client services. In the event that matters escalate and full office closures are required, we are confident that we can minimise any interruptions to the services we provide to our Clients in Ireland and the United Kingdom.
If you have any questions or require further information, please contact us in the usual manner.