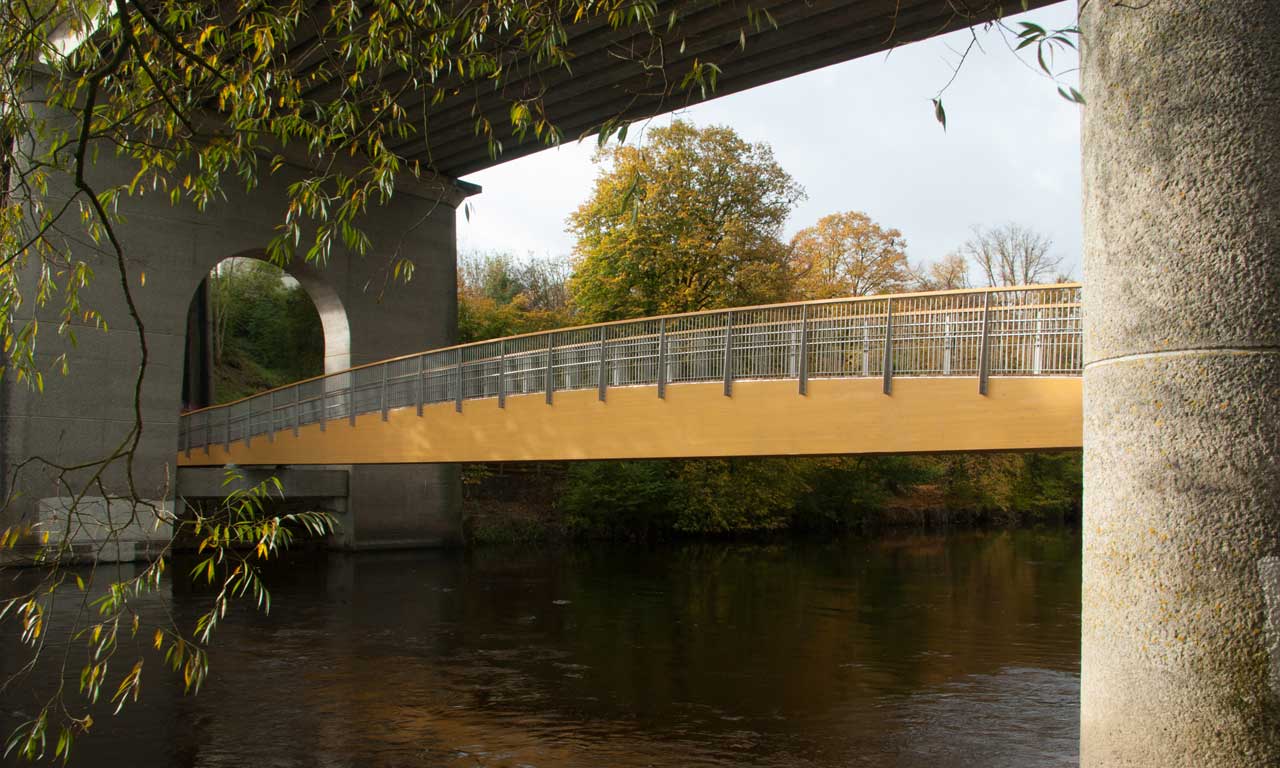 Ossory Pedestrian Bridge Opens in Kilkenny
The Ossory Pedestrian Bridge was officially opened to the public on 23rd of October 2014 by Mayor of Kilkenny Mr. Andrew McGuinness and Chairman of Kilkenny County Council Mr. Pat Millea.
Kilgallen and Partners provided full design services from concept through to completion. The bridge is the longest span timber beam bridge of its kind in Europe. For more details please click on our Bridge section under Civil Projects http://kilgallen.ie/bridge-assessment-repair/.
Image: 3D Model View of Ossory Pedestrian Bridge at Design Stage